By: David McFarland Jr.
"Hey Mr. DJ! Everybody's ready to party!" This commonly known lyric derived from the soulful stylings of the lovely R&B tandem Zhane', properly illustrates; the significance of a song, its purpose when played, as well as the reliance a responsibility of the commander of ceremonies. Witty wordplay aside, most of us understand the importance and effect the DJ has on the environment they are conducting. With that said, we as the constituents of, "the crowd" would be wise to understand this art form goes much deeper than simply creating a playlist of popular music. Every DJ has a background story, an etiology, an elaborative tale expressing "the why" to the selection of this particular art form, preferred genre of music, and style of delivery among many other criteria. So, within this issue of "The Lineup", we are going to "crossfade" between the man, and the DJ, Hamilton "H" Vidal.
"Some DJs are cool, some DJs are fresh, some DJs are even DEF!" The Fresh Prince, Will Smith frequently saw fit to praise his cohort, DJ Jazzy Jeff, for his substantial contributions to the overall success of the duo, "But here's a little somethin' bout 'H Vidal'," a DJ who has achieved plenty on his inventive platform. He has traveled far and away rocking many a crowd as the tour DJ for three different artists, notched four appearances on the infamous Hip-Hop based broadcast "Rap City", and was the Mixshow DJ and radio personality in five different markets to name a few accolades. In order to attain such accomplishment, Hamilton had to evolve, as a man, also as an artist within his craft.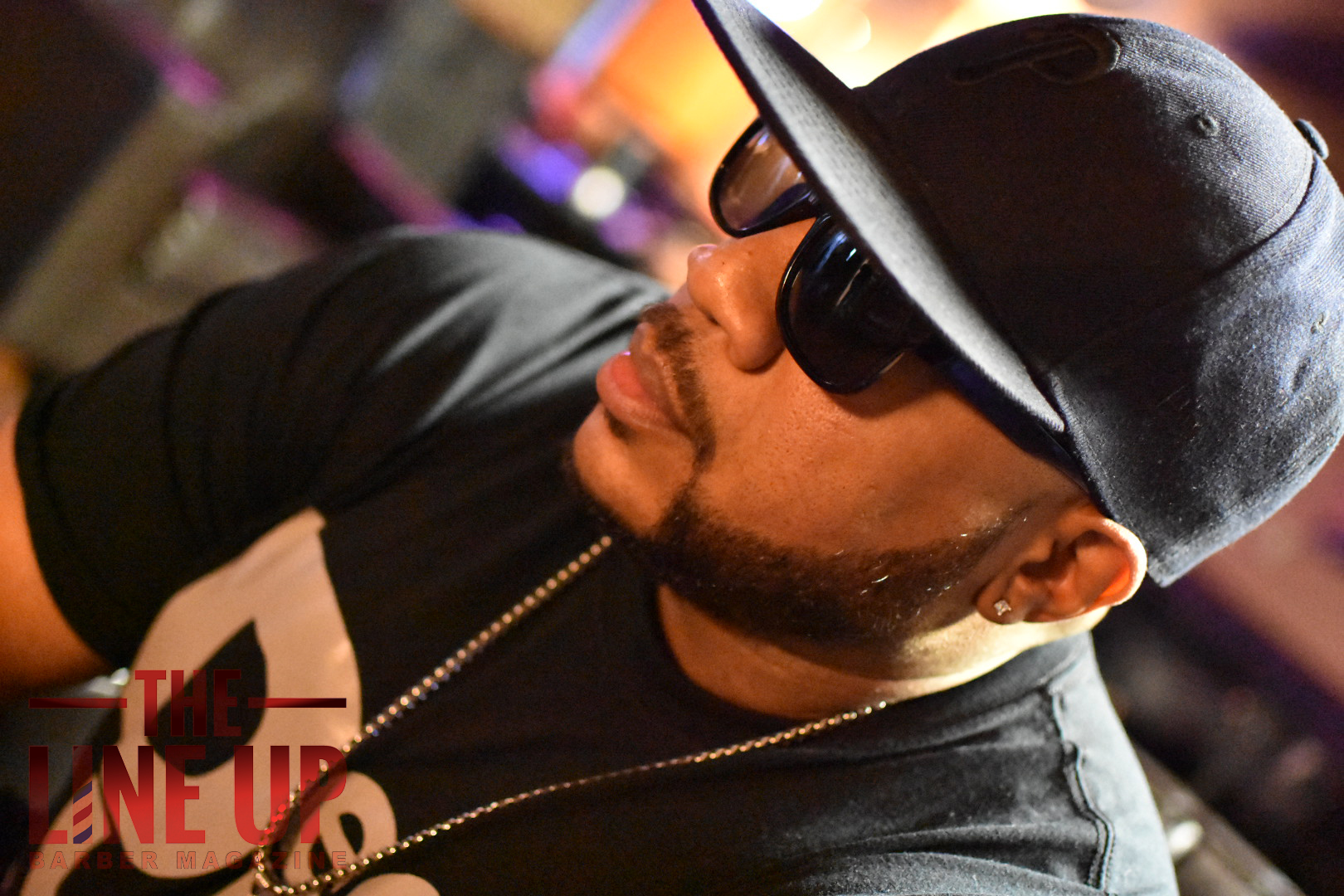 Considered a DJ from the "Ol School", DJ "H" Vidal had to advance from the traditional "phono", vinyl based, dual-turntable setup and evolve alongside technological progressions of the tools of his trade. The arduous process of loading crates of records, cumbersome wire connections, and bulky speakers was undoubtedly daunting, yet a testament to the love and respect DJs consistently portrayed for their beloved craft. Luckily for "H" Vidal, advances in equipment and the diligence to instruct himself in their uses catapulted him to a new level of ability and appreciation. He sees technology as an opportunity to take his preexisting talents and combine then with digital conveniences and higher lever functions. Programs such as, "Serato," a creation that uses a computer to digitally reproduce turntables, have allowed him to accomplish innovative echelons of skill and distinctive combinations of music. Despite his appreciation of "the new", Hamilton expressed his personal sentiment stating that the "ol school" aspect of deejaying is the true essence of Hip-Hop. Declaring how much he misses the love and respect the DJ previously had received from rappers in the past, who were trying to elevate their name and skill set by having the DJ "break their record."
To understand his selection of Hip-Hop music as his favored genre of artistry, "what we gotta do is go back, way back, back in time!" Hamilton hails from the Sixth Ward of Reading Pennsylvania, an area known for its cutting-edge innovation within the city during the infancy of the Hip-Hop classification.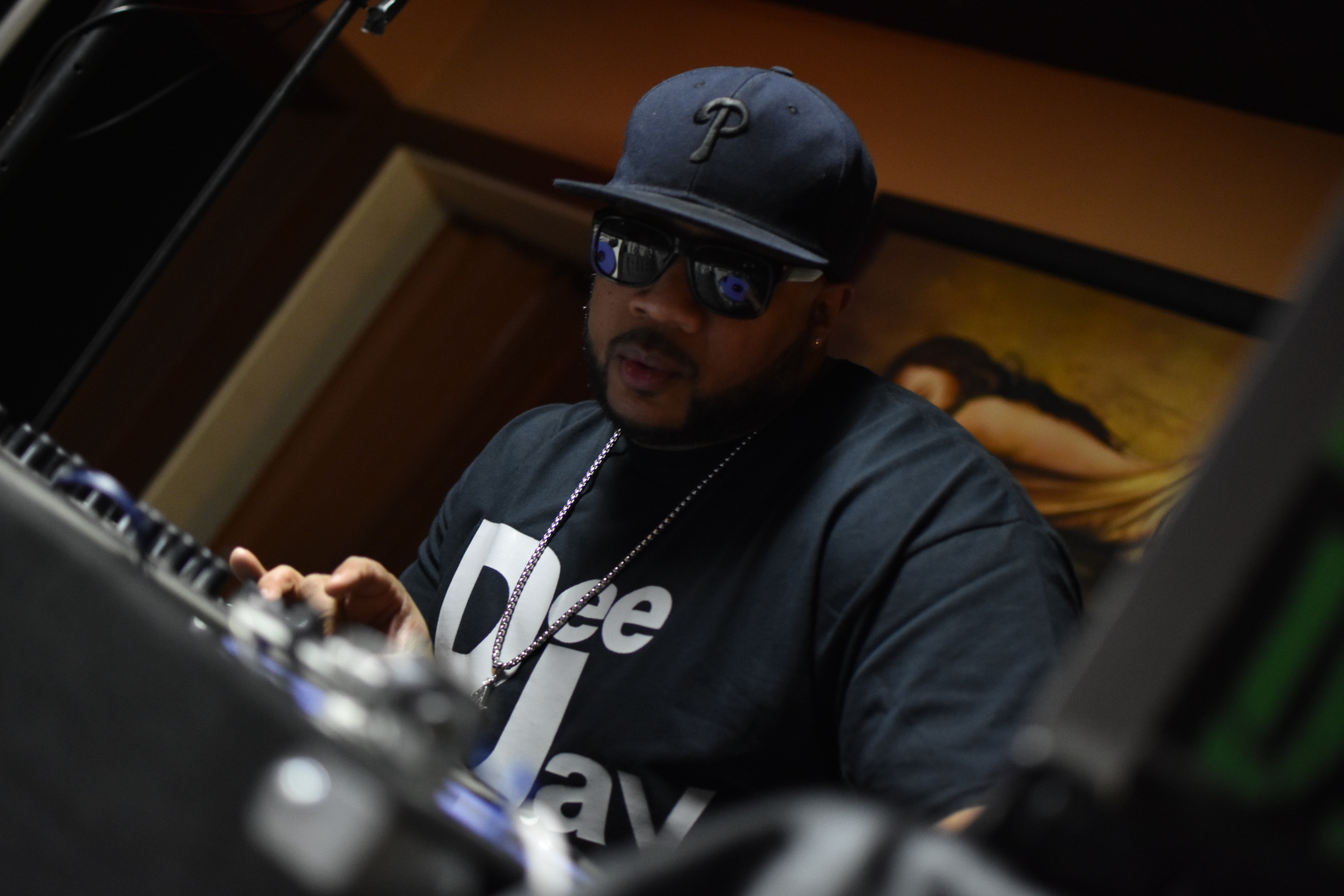 "I started off as a 'B-Boy', I got into rapping and breakdancing. It wasn't until my mother took me to Fairmount Park in Philadelphia, where DJ Jazzy Jeff was deejaying! It was at that moment, my life changed. It was like he was deejaying, for me, just me!"
That was the point of departure, the first step of a "fantastic voyage". From here, Hamilton accumulated multiple avenues of inspiration, but none more poignant than the music itself. He finds music to be a unifying therapy where the DJ can be the soother of souls, maestro of memories, as well as an architect of audio amazement. He conjoins this core concept, with the tutelage of several DJs who have helped him along the way; Prince Ah Funk, Dr. TipToe, Cool Monte, Teddy B, Swam and the Sims Brothers, DJ Jazzy Jeff. The aforementioned, along with, as stated by Hamilton himself, "Philly's number One, DJ Ran!" have cultivated the DJ we presently identify as "H" Vidal.
In the face of all the praise he has received, Hamilton fervently surrenders the true credit for his current status as an artist to a pivotal choice he elected as a man. When asked about the turning point in his career that allowed him to reach higher levels of success, he could only find words to speak on his choice to achieve sobriety. As a man making daily strides for life-long recovery, he passionately expressed with a healthy pride, he has not come into contact with any substances or alcohol for a number of years. Given the environment in which he performs his craft, labeling this a commendable achievement would be the understatement of 2017, most certainly. Today, DJ Hamilton Vidal is enjoying the fruits of his diligence not only as an artist, but as a man. The acquisition of the ability to build upon and maintain his valued relationships with clarity he never knew possible has navigated him to a point in his life that has surpassed his previously perceived summit of joy. On multiple levels of his life, he has made true to life a lyric from the late, great Christopher "Notorious BIG" Wallace: "Only make moves when your hearts in it, and live the phrase 'Sky is the limit'…"