Teaching by definition is the act, practice or profession of a teacher. modern male barbershop in Sellersville, Pa, has taken the teachings and lessons of the barbering trade and created the apprentice program. Students from the area are scheduled in and times are broken down to a science, teaching these young men the responsibilities of being an active professional barber. They are taught hands on a lot like a barber school. they are accredited the hours they will need to pursue their barbering license but the only difference is its absolutely free. The state of Pennsylvania has banned charging of apprentices while under the supervision of the managing barbershop. These young men are greeted each day with task and jobs within the barbershop to maintain its up-keep to managing the barbershops daily chores. They learn all the tricks of the trade but the most valuable lesson they learn is how to be men of the trade. The business aspect of the trade and the professionalism that should be carried on a day to day basis inside and outside of the barbershop holding a high standard, not just as barbers but as human beings. Teaching each of them that you are an extension of modern male barbershop. you are a piece of it and play a very important role in what they accomplish day in and day out. Modern male's apprentice programs mission is, from the very beginning our mission has been to bring back the lost art of barbering. But that's only the beginning of our story.
We strive to create an atmosphere where men and their sons can experience the camaraderie that we present in the old time shops where our fathers and grandfathers get their haircut. Everyday we strive to re-establish and reinforce the mutual trust and friendship among people that was found in the neighborhoods of an earlier generation. Modern male barber shop is for the modern man but with the treasured values of the old America. A haircut last two to three weeks but when you teach a young man respect, that last a life time. When you teach a young man how to shake a hand, that last a lifetime.
Modern male barber shop is taking the lost art of barbering and passing it on to generations beyond their own within the lessons they teach and through the many that they reach. This is a program without question that has made boys into men and has taken these same men and made them barbers. not just barbers, but an elite group proud to be called modern male taught barbers.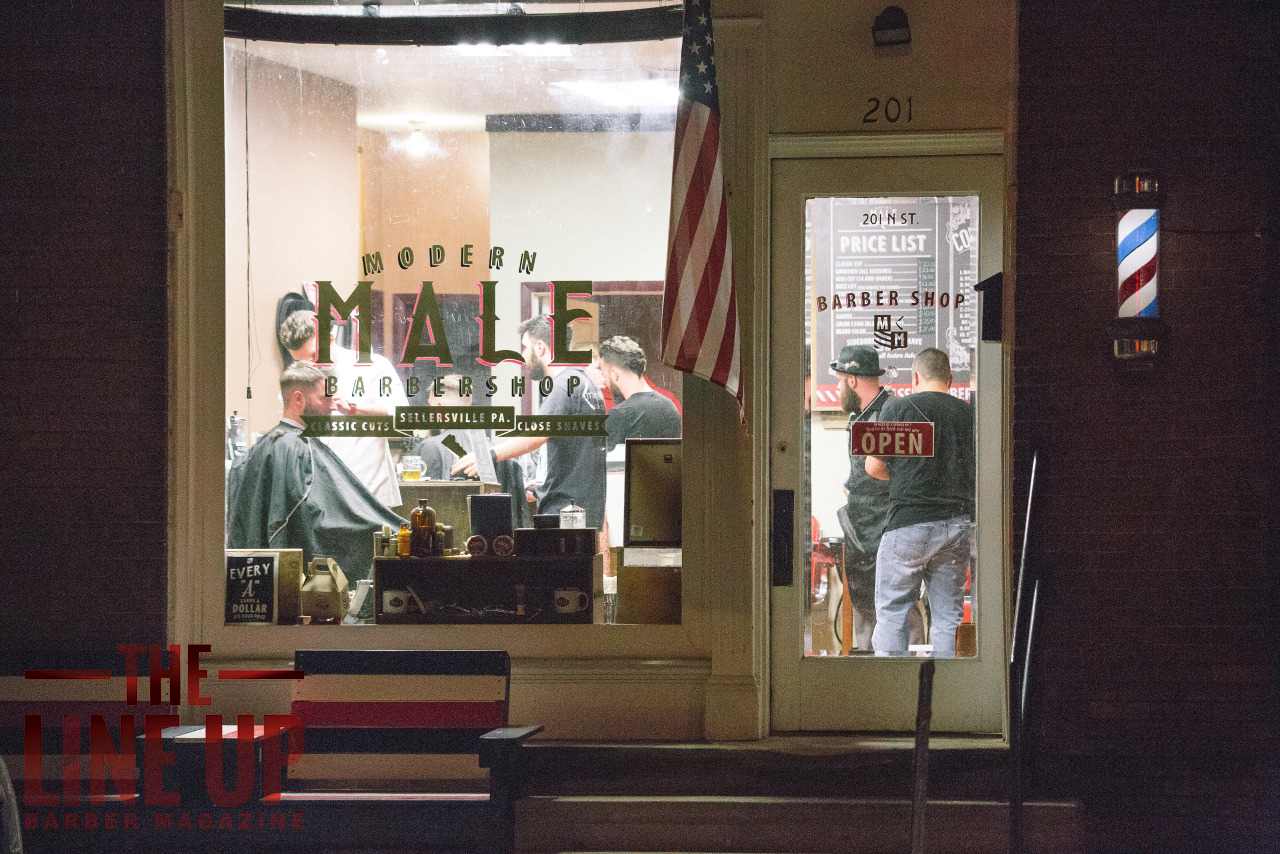 To learn more about the apprentice program call 215-692-7067 or contact nick@modernmalebarbershop.com